Digitisation of offline Indian merchants
In this series, we discuss the digital interventions that can benefit small and medium-sized merchants in India and take their business to the next level.
---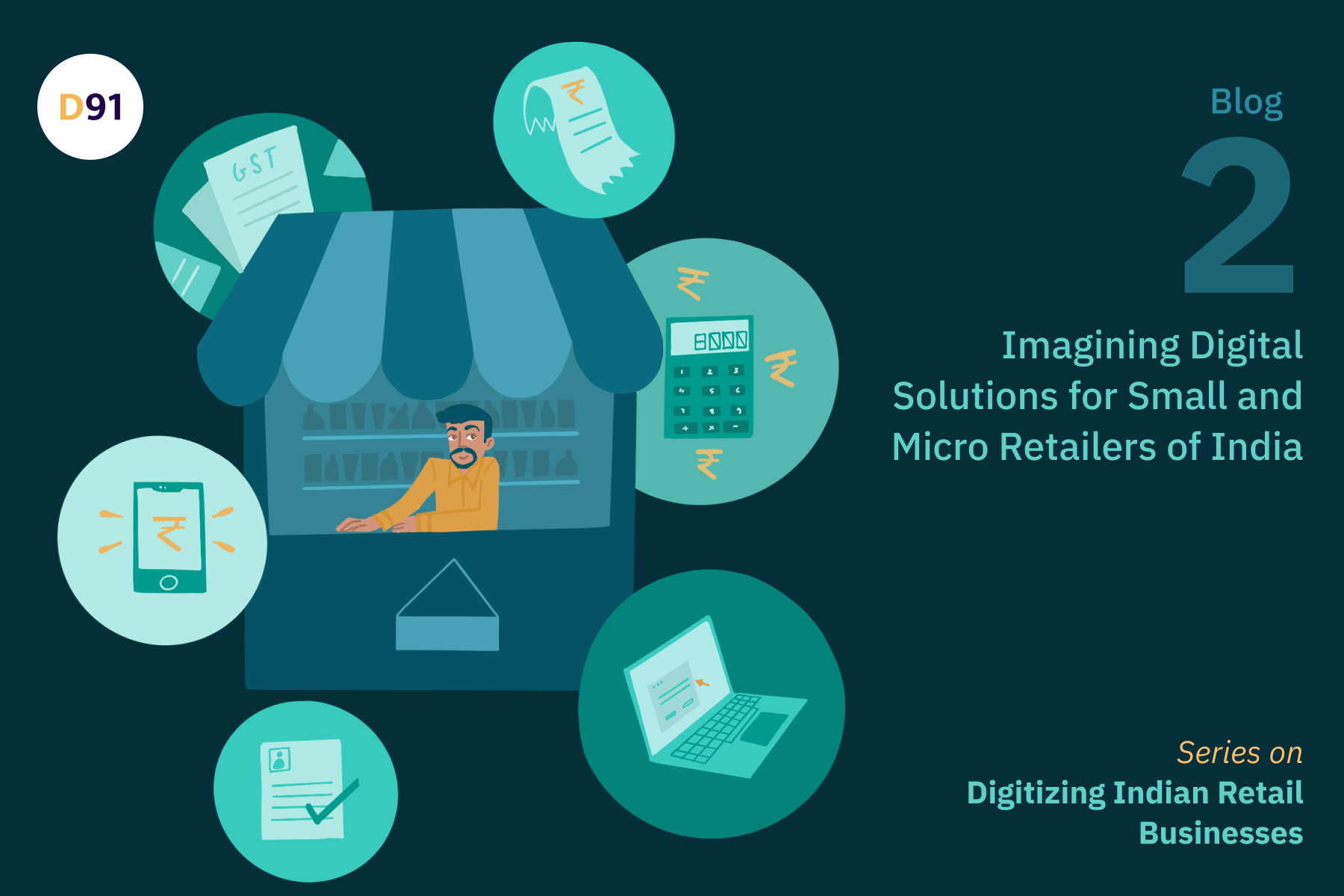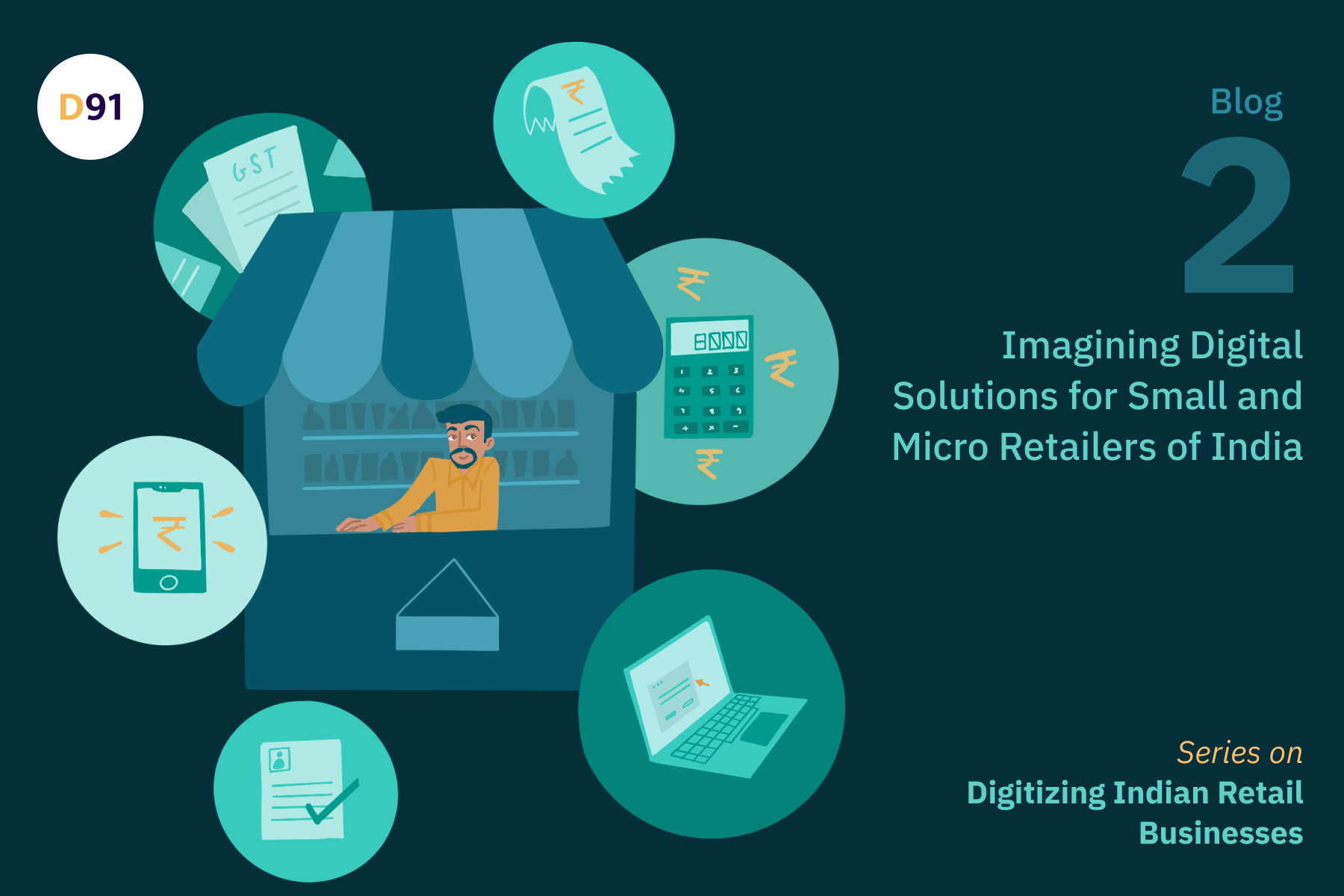 Imagining Digital Solutions for Small and Micro Retailers of India
By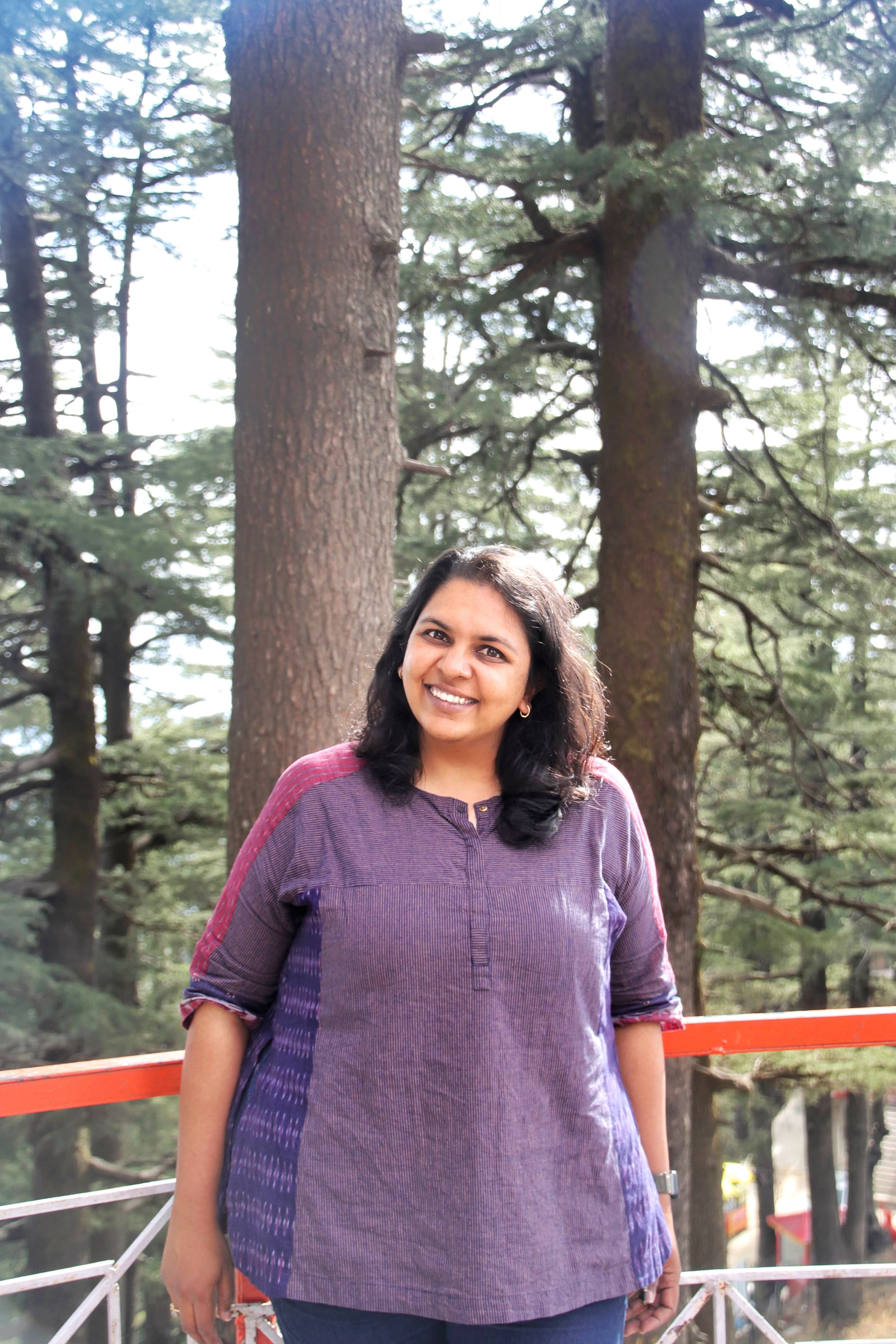 Our second blog in the series on digitising Indian retail businesses covers the various digital tools available and how they could benefit a small or micro retailer
See more ↗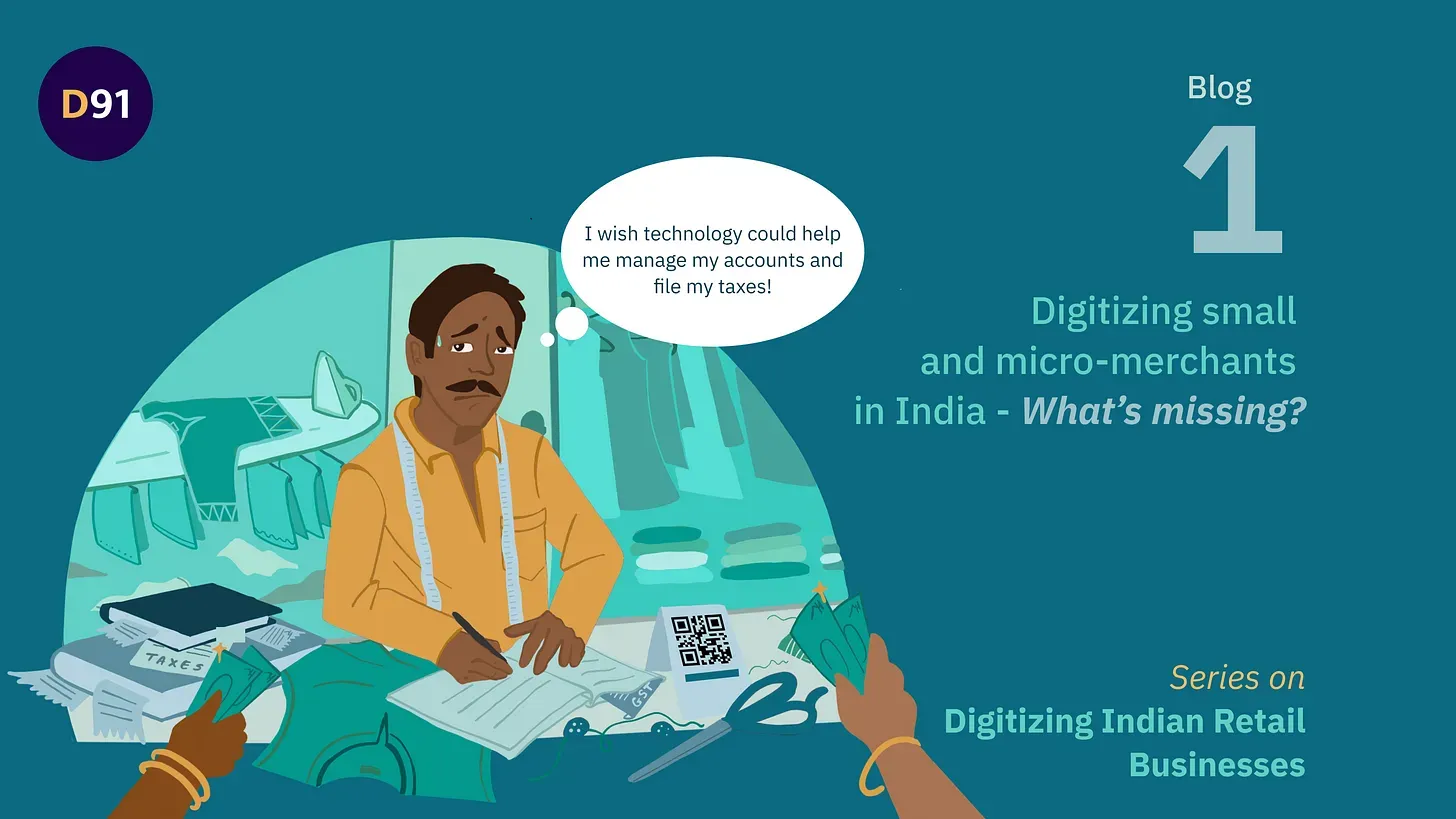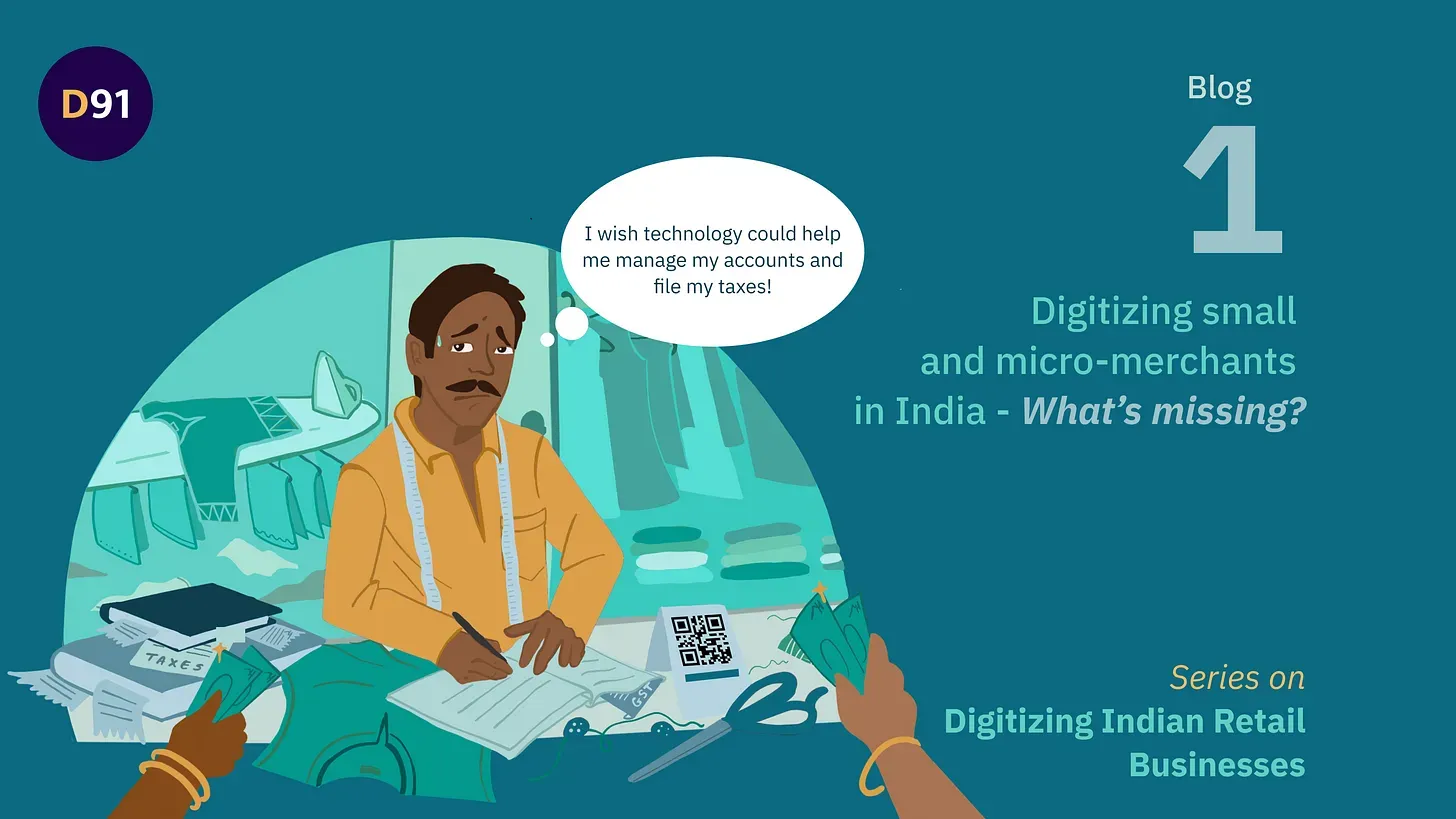 Digitizing Small and Micro-Merchants in India - What's missing?
By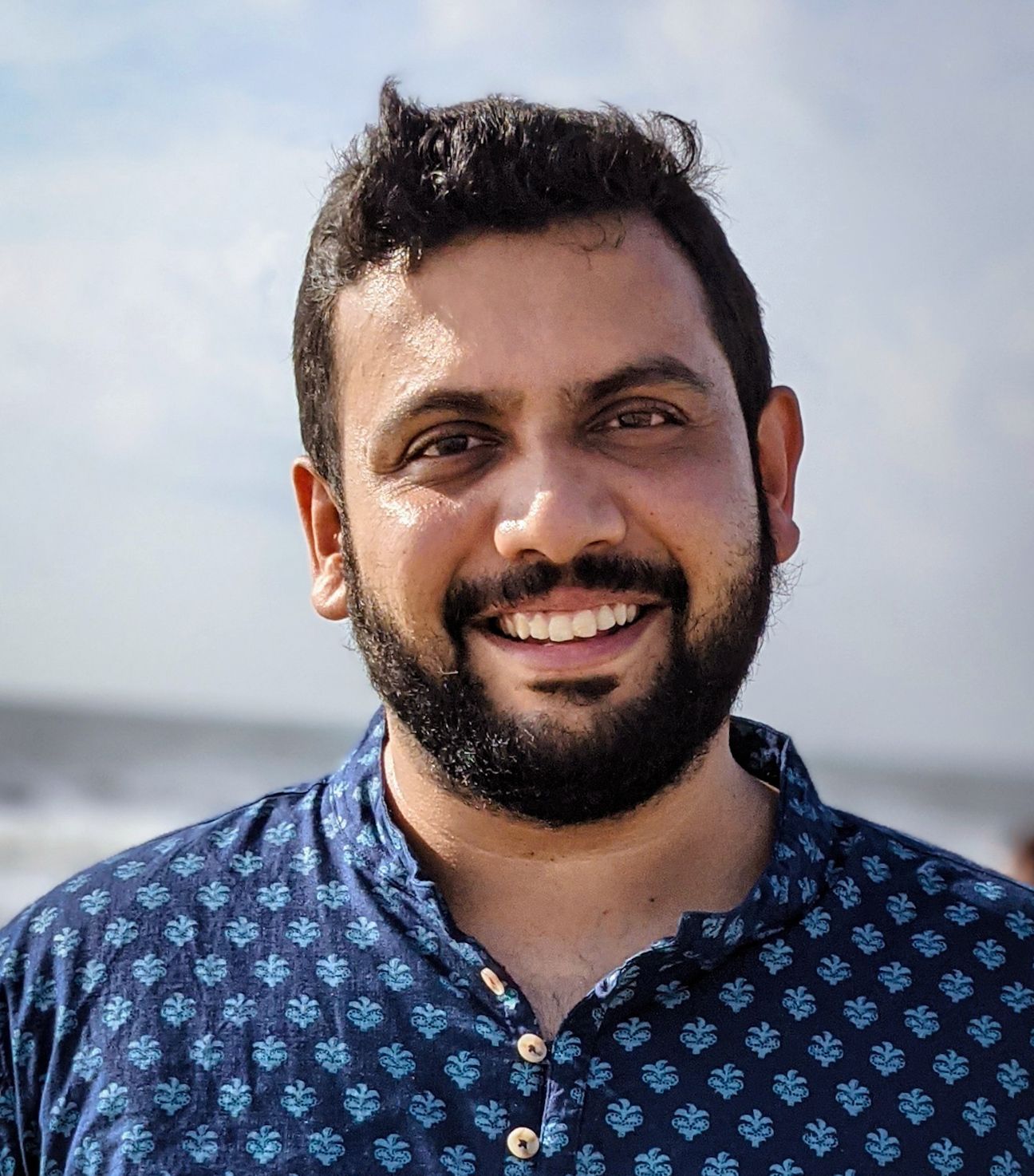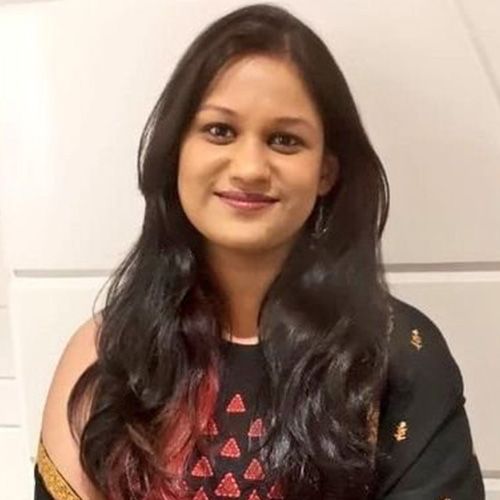 Our first blog of this series explores the current landscape of small and micro-merchants in India and the potential for digitization to improve business outcomes.
See more ↗
Fuel your mind with the latest in fintech
We publish regularly on our blog, Tales of Bharat ↗ , where we share our research on financial inclusion, fintech, and the financial journeys of Indians.